Everyone Matters – Race Equality & Social Justice Conference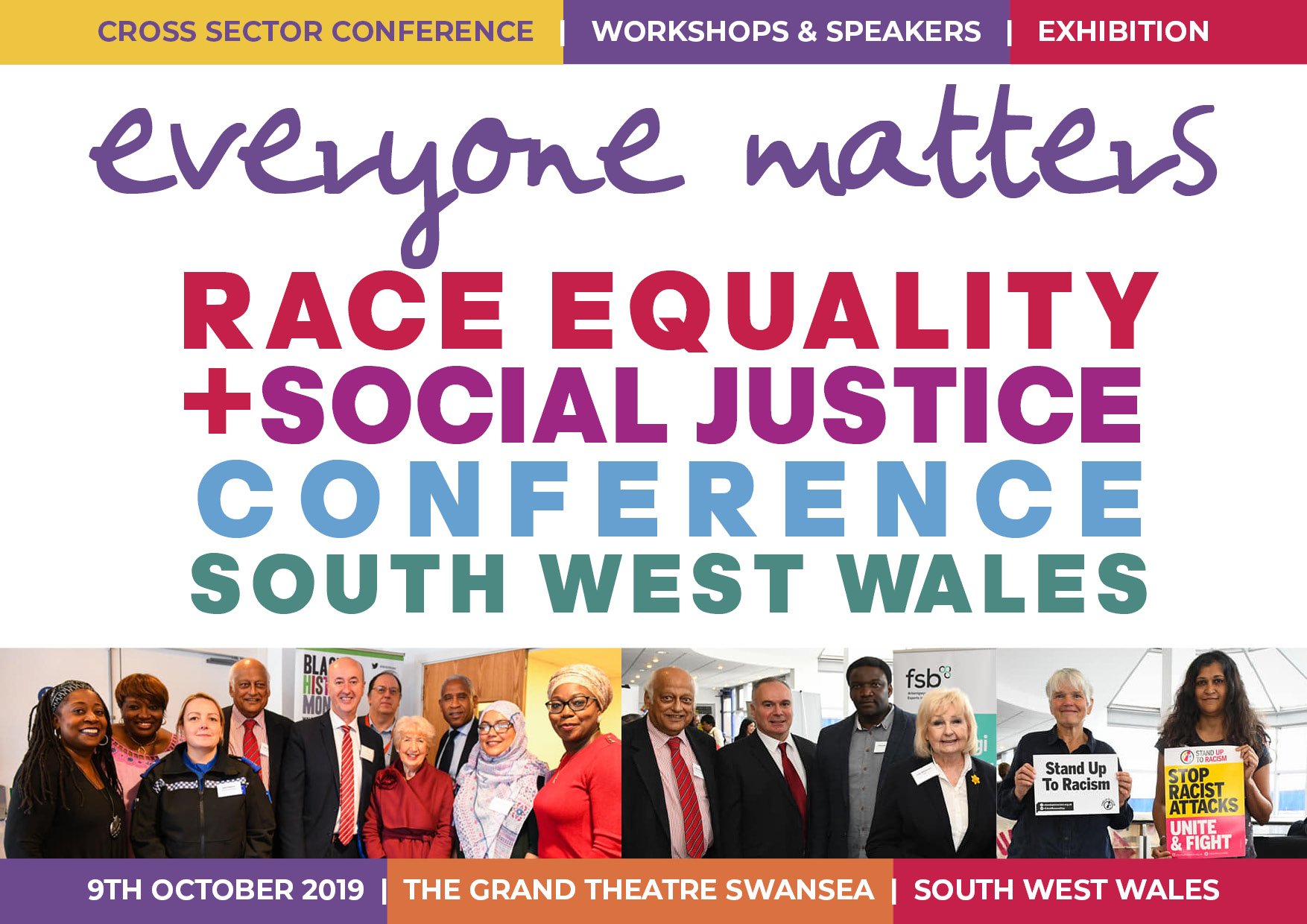 4theRegion is organising this year's Regional Race Equality & Social Justice Conference to address the challenge facing all organisations and businesses in Wales, as well as BAME young people and professionals:
How do we get more BAME people into senior roles in business and society?
While BAME young people are achieving well in education, the attainment gap begins to widen when it comes to securing their first job, and there is a big disparity in the number of BAME people promoted to senior roles, or putting themselves forward for leadership roles in politics, business and society.
We'll be hearing from:
High level speakers to help us all understand the reasons for this and what we can do to address it within our own organisations;
A youth panel talking about their own experiences;
An inspiring panel of young BAME leaders from across the region.
We are also putting Race Equality into its wider social context, with an insightful panel discussion about poverty, equalities and social justice.
In partnership with Race Council Cymru, the "Everyone Matters" conference will bring together all those with an interest in social justice and race equality, to discuss the challenges facing our region, the opportunities we should be grasping, and what we can all do to ensure South West Wales is a safer, more equal, healthier and more cohesive regional economy where everyone's well-being really matters.
The event takes place at the Grand Theatre in Swansea on 9th October, and businesses are invited to attend, exhibit and sponsor.
Exhibit – £150 – you can bring along a pull up banner, goodies and literature, cost includes social media shout outs, table and chairs
Sponsor – £500 – as a sponsor of Everyone Matters your company logo will be displayed on all promotional information and literature in the lead up to and at the day's event. You will also have a stand in the exhibition area where you can bring along a pull up banner, goodies and literature.
FREE attendance for colleagues and contacts – you can register HEREto attend for free. If you would like some banners, flyers or information to share around on your social media or in your business or organisation we would be really grateful for the support.
Introductions – we would be delighted if you could help us engage with as many groups, communities and businesses with a commitment to (or interest in) Race Equality and social justice.
Visit our website for more information:
https://www.4theregion.org.uk/everyone-matters-regional-race-equality-social-justice-conference/