Black History Month Wales 2018 : Icons of Black Wales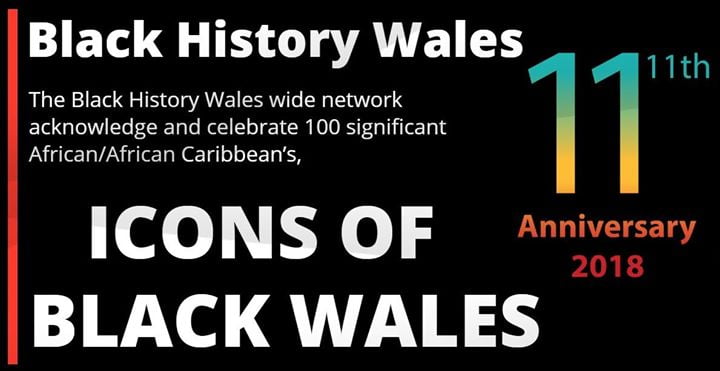 Race Council Cymru manages the Black History Wales wide (BHW) and Black History Cymru 365 portfolio in Wales and acknowledges the contributions made by Black people to local, national and world history and culture. It does this through delivering an informative educational and celebratory programme of events through the year, culminating in an end of year celebration of Black History Month in October annually. It encourages everyone, irrespective of ethnicity or colour, to take part in events, learn about our shared global history and celebrate diversity and cultural understanding.
Brilliant, Black and Welsh: A celebration of 100 African Caribbean and African Welsh people
Working with Walesonline, A list of a 100 significant African/African Caribbean individuals were nominated.